Ok....so if you watched the video already then you might consider it to be a series of exercises all wrapped up into one, but in all honesty if you did this before every workout you would be far better off. I can almost guarantee you would move better, feel better, and be able to get more from the time you put into actually working out.
If you are reading this and haven't watched it yet, peek at it above so you are caught up on what we're talking about (no talking, I promise). 
Then keep reading for a better understanding of why it's so great and what you'll get from doing it daily. 
Mobility + Stability
Getting the most from your workouts and preventing injury along the way often comes down to the battle//balance between stability and mobility in the body. This may be a massive oversimplification of a wide number of variables involved in the equation....but you want the straight forward answer right? 
Just tell me what I need to do Joe and let me go off and do it to see how it feels.
I dig it and am all about taking action on the good stuff. 
We won't get too nerdy and try to explain kinetic chain mechanics and dysfunction and just say that there are some areas of the body we want to promote a healthy range of motion.
These include but are not limited to the ankles, hips, mid-back, and shoulders. All of these areas are addressed in the video above so if you want to take our word for it, just follow that video.....every day for at least 7 days and then let us know how you feel.
***preferably on Facebook or Instagram, because otherwise it never happened***
If you want more explanation and in-depth understanding then make sure to scroll down to the bottom where you can find a slightly longer and more in depth-explanation of what many people call the "perfect stretch." 
Although it may not be an exact science, the idea is that if you can work to encourage better mobility in the joints mentioned as well as focus on stability in areas like the knees and lower back, then you're more likely to be working the right muscles and staying off of the injury list while you're working hard to stay (or get) into shape.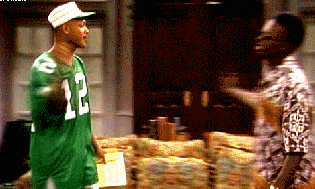 What do you normally do to warm-up?
Maybe you do a little bit of light cardio or a few static stretches and arm swings. 
That's so 1995...........
No, but honestly that is far better than nothing at all! We just want you to get more from your time and why stay stuck in the past when you could be doing it a better way. Put just 3-5 minutes into adding this exercise into your daily routine and start to pay attention to how quickly you feel good getting into your workouts and even how you feel afterwards.  
Then when you're convinced that there is something to this stuff, check out this post on foam rolling that you can do even before this movement series and you will be well on your way to leveling up on your fitness journey. 
Check This Video Out for a More In-depth Look:
Joe Drake is the Co-Captain of the ship at Gravity + Oxygen Fitness as well as self proclaimed Chief of Motivation. When he's not aspiring to Super Husband Status and working with clients at the G+O house you can find him outside with his pup and finding ways to sneak peanut butter into every meal. 
Connect with him at joe@gravityandoxygen.com!  
Please reload